communicate

right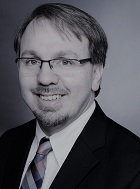 An Australian-born writer, translator, interpreter and language coach, Paul Compton earned a degree in computing from the University of Tasmania in 1993, followed by a degree in international politics from Deakin University in 1996. He founded Paul James Compton Business Communications shortly after moving to Germany in 2000. In 2014, after completing his MA in Literature & Writing at Deakin University, he commenced doctoral studies in the field of literature and political history.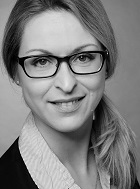 A specialist in culture and communications, Selina Rossgardt completed a Master of Arts in Chinese Studies & German Studies at Goethe University, Frankfurt, in 2010. Her employment history includes projects with the Goethe Institute, Commerzbank AG, and Jungheinrich AG. Selina joined the team in 2012, and clients have benefited from her combination of real-world business knowledge and translation expertise ever since. She completes our EN->DE translations and also proofreads Chinese documents.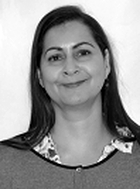 Bi-lingual in English and German since birth, Yasmin Herrmann is a London-born language coach, translator and interpreter living in Germany since 2001. She obtained her BA in German from Reading University and her Business Linguists' Diploma for Graduates at the London South Bank University. Having worked in the UK for many years, with some of those years spent in the financial heart of the city of London, she brings with her a wealth of experience in the fields of intercultural communication and international banking.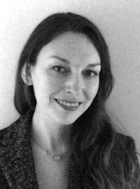 Nina Mondré Schweppe is fluently trilingual in English, German and French and holds a Master of Arts in Languages, Literatures & Cultures from McGill University in Montréal, Québec, Canada. Nina has been translating for over 15 years, focusing on projects ranging from business and legal communications to websites and creative ventures, including videogames and published prose. Currently based in Toronto, Canada, Nina is a litigation services professional with special emphasis on French.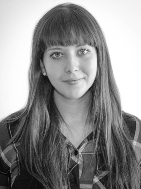 A translator & interpreter for Spanish, English & French, with qualifications from the University of Valladolid and from ISTI in Brussels, Sheila Lindo is a Spanish lover of languages. She currently lives in León, northern Spain, where she combines her activity as a freelance translator with language teaching. She is a notarised translator authorized by the Spanish Ministry of Foreign Affairs, holds a Master's degree in marketing & communications & protocol obtained in France, and is a DELE-certified teacher of Spanish as a Foreign Language.